This post may contain affiliate links. If you buy thru these links, we may earn a commission at no additional cost to you.
---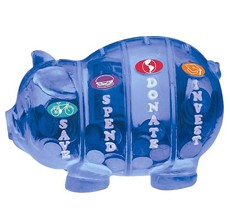 You probably need a line-item in your personal budget for triathlon.
The financial investment in tri gear, events, nutrition, and an endless list of other things definitely adds up.
A person could easily spend in the thousands of dollars for a year of training and competing in triathlons.
What follows are some ideas on cutting tri costs.
Yesterday, a friend of mine rode his new custom-made $6,700 Waterford bike over to my house to show me.
If I had that kind of money to spend on a bike, I'd buy one too. I don't.
Here are some cost-effective ways to get the most out of your road bike in terms of triathlon performance…
Triathlon Bikes

First, drop unnecessary body weight. You've probably noticed that the better the bike, the less it weighs. So, shed the pounds you don't need and that will also decrease the weight you are responsible to move on your bike.
Adding aero bars and a front aero wheel will also upgrade your bike to perform better in triathlons.
A tune-up from your local bike shop will also help you get the most out of the bike you already have.
Just remember, try to keep your smile to yourself on the hill climb when you pass someone on one of those top end bikes as you pedal by on your not-top-end bike.
Triathlon Wetsuits

Another friend recently told me about the latest and greatest triathlon wetsuit, which is $600.
According to USAT rules, a wetsuit is allowable only in water that is 78 degrees or lower. Therefore, it's entirely possible that you may never need a wetsuit for a triathlon event, or perhaps just once a year for an early Fall triathlon.
You can rent a tri wetsuit if necessary from your local multi-sports/triathlon store for about $30 a week. If you are doing events in or training in colder water, you may want to invest in a triathlon wetsuit, but you might find you can get by for a while by just renting it if you need one
More Cost-Cutting Tips For Triathletes:

1. Take advantage of the lower early registration cost for triathlon events. Don't wait until the last minute or you will pay more.
2. Consider sharing triathlon resources with your tri friends. For example, what if a few folks split the cost of a subscription to Triathlon Magazine and passed it around or did the same with triathlon training books and triathlon training videos. Share resources.
3. With the price of gas, consider car pooling together to triathlon events. It's fun and calms the nerves, as opposed to riding by yourself.
4. Buy triathlon apparel when it goes on sale. I was in Sun and Ski Sports the other day, and they had a huge end-of-summer cycling apparel sale.
5. Buy online. For example, you will pay a lot less for something like CytoMax online as opposed to buying it out of your local bike shop. A lot of cycling and tri gear, and sports nutrition items are less expensive if you buy online. A few good options to check out are:
I hope some of these money-saving tips help keep the cost of doing triathlons down. Leave a comment if you have any further suggestions along these lines.
Admittedly, I do have a secret wish list that includes this and this.
I'm over 40 years old, but I don't give up easily. It wasn't too long ago that I was exploring the idea of doing my first triathlon. If I can do it, you can too! I'm proof that with a little determination and training, you can get a great deal of fulfillment participating in marathons, triathlons… even ultramarathons.