This post may contain affiliate links. If you buy thru these links, we may earn a commission at no additional cost to you.
---
Included in this video are the following tips for new triathletes:
How to put on a wet suit properly
How to quickly transition from the swim to the bike
How to maximize your efforts on the bike
How to accurately track your bike speed
How to transition from the bike to the run
How to keep your energy level up on a hot day
More great Triathlon tips for newbies here:
See Why Everyday People Are Giving Triathlons A Try
Weight Training Routines For Triathletes
Your Checklist For Triathlon Transitions
10 Mistakes Endurance Athletes Make
Sprint Triathlon Training Program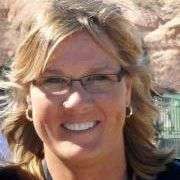 I represent the non-competitive cyclists, runners, and swimmers of the group. I mostly write about all the ways that biking, jogging, and swimming are fun when you're not a serious athlete.